DC's Top-Rated Beauty Salon

Lash & Brow Services by Certified & Passionate Beauty Experts
Most Popular
APARNAZ BROW THREADING
Our method of using Organic Cotton Thread & removing hair from the pores of your skin, giving your eyebrows beautiful symmetrical & natural look.
CLASSIC SET OF LASHES
Full set of Classic Lashes For the first timer. A very natural look. $145 for full-set; $65 for two-week fills. 
HYBRID SET OF  LASHES
Our most popular line. This is a mixed set of classic and volume eyelashes. $165 for a full-set; $75 for two-week fills. 
3D MICROBLADING, OMBRE & PHI BROWS
DMV's Best Brow Artist at Aparnaz will give you the perfect eyebrows that will enhance the beauty & overall symmetry of your face. $550 for flawless Micro, Ombre, or Phi Brows. 
See Menu
Services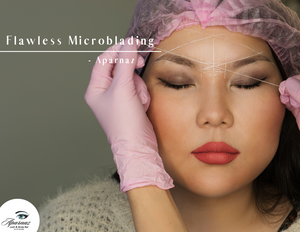 Microblading
Using a technique called Microblading aka semi-permanent makeup, we implant high-quality pigments into the upper dermal layer of your brow to create the hairstroke brows giving you that natural & perfect brow-look. Click here to learn more.
Book Now
Lash Extensions
Our three styles, Natural, Hybrid and Volume, reflect the increasing number of your natural lashes that will receive extensions, using either one of the application styles above. Click here to learn more.
Book Now
Aparnaz SIgnature Products
Meet Our Team
Master Microblading Ombrè & Permanent Makeup Artist
Miss Johanny
"I specialize in beautiful fuller looking Microblading & Ombrè brows. I have done over 500 happy & fully satisfied clients."
Master Brow Threading & Lash Extension Artist
Miss Ap
My customers love & admire my work. It will be my pleasure to work with you