Eyebrow Threading Services
Define Your Features With Aparnaz Lash & Brow Bar, Washington DC
We know that details matter. Everything from the shape of your brows to the clothes you wear cultivate an image for the entire world to see, so let's make it perfect! At Aparnaz Lash & Brow Bar, Washington DC eyebrow threading services, we define and contour your looks with precision eyebrow threading. We use only the most effective techniques to help frame your face and bring out your natural features. Who doesn't want a simple beauty boost that turns heads?
CUSTOM RESULTS
Beauty is not one-size-fits-all. So why invest in makeup that hasn't been customized for you? Choose a completely personalized, beautifying experience instead! Our specialists are trained to evaluate and identify the best services for your face and eye shape. We'll combine this expertise with our signature products to achieve refined perfection. Together, we will construct a stunning enhancement to your face.
TRUSTED SPECIALISTS
We want you to look just as glamorous as you feel. Our specialists are licensed and trained specifically in methods endorsed by Aparnaz Lash & Brow Bar, Washington DC. Our results-driven application methods mean that our team is particularly invested in your satisfaction. We use cutting-edge techniques that put us a step ahead of the competition at all times. Now that's a beauty trend we can get behind!
TIME-TESTED METHODS
Aparnaz Lash & Brow Bar, Washington DC puts your safety above all else. Eyebrow Threading is among the safest – and most natural – forms of hair removal. Kiss those plucking and waxing nightmares goodbye! Just imagine no artificial waxes or chemicals. This makes it safe for all skin types, including those prone to breakouts or ingrown hair.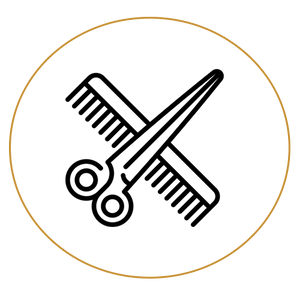 NO-MAINTENANCE BEAUTY
Get up and go without any prep time! Brow threading is a quick way to get effortlessly beautiful results without plucking or waxing. Results last anywhere from two to three weeks, so you are good to go any time of day. With Aparnaz Lash & Brow Bar, Washington DC on your side, it's easy to wake up flawless!
Eyebrow Threading
Your eyebrows are two of your best face-framing features. Brow threading creates clean, manicured results, including defined lines that bring out the very best in your face. Our threading services are completely customized just for you based on your face and eye shape. We use soft-handed, subtle movements designed to make this service a breeze for our clients. Threading allows us to clean up stray hairs and define the edges of your brows without removing too much. We can even target stubble and "peach fuzz" hairs that other services like waxing would miss.
Gentle Hair Removal
Eyebrow threading is one of the safest, most precise methods of hair removal, which makes us love it that much more! We're complete control freaks when it comes to creating beauty looks you'll love, so you can relax and enjoy flawless results. Combine threading with eyebrow extensions for an even more dramatic arch, longer brow, or fuller shape. Now that's nothing to raise an eyebrow at. Schedule your appointment at The Aparnaz Eyebrow Threading, Washington DC!
Things you should know about eyebrow threading
If it's your first time for eyebrow threading, you may feel frightening. But in reality, it is not as scary and daunting as it seems. Once you know what is really going to happen, you can stop stressing about the pain and start rushing for an appointment. If you want defined and fabulous eyebrows, threading is the best to get it. Therefore, before going to book your appointment for brow was or use tweezers, have a look at this comprehensive guide in order to know everything about brows threading. You will get an idea about what it is, how much it is painful, how long the whole process takes and many other questions regarding eyebrow threading are answered here. This information will enable you to get better eyebrows with full confidence. Whenever you go to try any eyebrow threading service for the first time, always ask for eyebrow threading before and after photos to get an idea about their skills. You can simply search the web for Eyebrow threading near me and you will get many professionals in your area.
What exactly is threading?
It is the simplest process in which a piece of thread that is twisted is used to pull the unwanted hair from the follicle. The thread is moved over the area of unwanted hairs and the hairs are directly pulled out from the root without the involvement of any chemicals.This is a very simple and harmless technique which enables you to pull one or multiple hairs at a time without involvement of any harmful chemicals. In this way, you can get any eyebrow threading shapes of your choice. If we do a comparison among eyebrow threading vs waxing, threading targets the minute and tiniest hairs in order to remove every bit of unwanted hairs. It is even more effective than tweezers as it allows the removal of small hairs thoroughly.
Does eyebrow threading hurt?
Most women believe that threading is very painful. In reality, it doesn't hurt as much as it is exaggerated. It is even less painful than waxing. In a comparison of eyebrow threading vs waxing, you will come to know that the waxing involves the pulling and stretching of the skin along with hair. While threading only targets the follicle of hair and didn't pull or harm the skin.
How long does eyebrow threading last?
It merely depends on the types of hairs and varies from person to person. Full regrowth of hair can take place in the range of two to six weeks. Threaded hairs become weaker and the regrown hairs are finer and light as the thread pull hairs from the roots.
How much time does the entire process take?
It is not a very lengthy process and the whole eyebrow procedure takes less than 15 minutes.
How often should you get eyebrow threading?
It depends on the regrowth of hairs and it varies from person to person. It is recommended to do your eyebrows threaded every two to five weeks. As the threading pulls out hairs from the root just like waxing, it lasts just as long.
How do you make eyebrow threading less painful?
No doubt, the process of eyebrow threading is a bit painful but the pain can be reduced through some clever ideas. Stretching of the skin, use of powder, application of cold water or ice cubes, miniaturizing the skin, go for eyebrow thread before fully re-grown and going to professional beautician are some of the tips that can reduce the pain.
How much eyebrow threading costs?
The cost varies on the basis of region, experts and needs of the individual. Typically the price of eyebrow threading ranges from $12 to $40. You can select eyebrow threading shapes and also choose one from the eyebrow threading before and after photos from various beautician services.
Benefits of Eyebrow Threading
No doubts, eyebrow threading process is not pain-free and fun to undergo but the majority of women do it because of the fascinating results. One of the obvious results of eyebrow threading is the beautiful and well-defined eyebrows that you will have after bearing small pain of threading treatment. The threading can eliminate even the smallest unwanted hair from the root as the eyebrow threading is all about precision. In contrast to other hair removal techniques, eyebrow threading is the perfect method for achieving flawless eyebrows that won't leave behind half grown hairs that look very horrible.The thing you need to keep in mind is the choice of experienced and expert practitioners. An expert who knows his/her work will have control over the hairs that which are removed and which are left behind. Search for eyebrow threading near me and go for your perfectly arched brows.Another eyebrow threading benefit is that the looking after is very easy as compared to other methods of eyebrow hair removal. It is preferred over tweezer as tweezing can leave behind the half grown hair follicles while threading removes all the finest hairs precisely.In order to make your eyebrows look perfect and well defines, you just have to go for eyebrow threading every five weeks and touch up at home every two to three weeks with a tweezer.
Tips for eyebrow threading: What to do and what not to do:
Here are some of the DOS and DONT'S while getting your eyebrows threaded.
What to do?
Be ready for the redness after eyebrow threading process Assure that you get a perfect brow shape Talk to your practitioner about eyebrow threading shapes
What not to do?
Don't use any cream or foundation on your brows Don't assume it be completely pain-free Don't allow the practitioner to mess up your style If you are looking for professional eyebrow threading services in Washington, D.C., United States, search for eyebrow threading near me and you will find reliable and professional eyebrow threading experts at www.aparnazeyebrows.com.