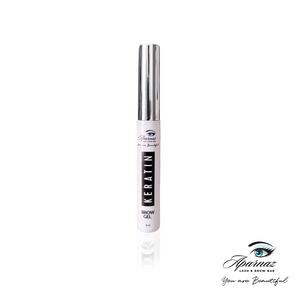 Easily and naturally bring recalcitrant eyebrows into shape to create a flawless look.
Comfortable applicator and ultra light gel formula in just a couple of seconds.
Eyebrow Aparnaz Brow keratin gel combing hairs and brings the shape of the eyebrows in order, and translucent pigment base emphasizes their natural shade, making the image bright and spectacular.
Ingredients: aqua / water, polyvinylpyrrolidon (pvp), ped-40 hydrogenated castor oil, propylene glycol, hydrolyzed keratin, phenoxyethanol, ethylhexylglycerin, acrylates / c10-30 , niacinamide.