Micro Shading Training
Aparnaz Lash & Brow Washington DC | Micro Shading, Powder, Ombré + Combination Brows.
Start earning more by offering Microshading Ombré Combo or Powder Brows to your list of microblading services! Grow your skills with small group training in the Art of MICROSHADING.
Interested in offering shading or a shade/blade combo treatment? Aparnaz Lash & Brow Boutique Washington DC offers small group training in the techniques of Microshading, Powder, Ombré or Combination Brows.
Register today for Aparnaz Lash & Brow Boutique Washington DC 1-Day "LIVE DEMONSTRATION & Hands On " (approx. 7 hrs) Manual/Machine Microshading Ombre Course:
Create beautiful microshaded and ombré combo brows by incorporating manual + machine techniques. Learning both methods and how to use them appropriately will help you tailor the perfect look for different types of clients.
By offering more alternatives to clients with oily or sensitive skin, you will diversify your client pool and start earning more!
Course Price: $1395
Deposit Required: $100 | Remaining: $1295
Classroom Limit: 3 Students Per Training
Training Location: 1625 Wisconsin Ave NW, Washington, DC 20007 (Georgetown Area)
Classroom Hours: 11am – 5pm (Light snacks and refreshments provided)
Live Model: Students will observe and practice on a live model at day .
KITS: All Required Kits Comes With This Training Package
Any Questions Or Queries ?
Please Do Not Hesitate To Call Or Text (443)-499-3969
Some Dates Mentioned Could Have Been Sold Out. Please Confirm With Us Via Txt Msg At (443)-499-3969
What is Microshading and Ombré Combo Brows?
Microshading is getting more and more in demand because it caters to a more diverse clientele. Instead of hair strokes, you will be creating repetitive dots of pigment, called stippling, which makes the pigment yield easier on oilier skin. It's the perfect alternative to those who are not good candidates for microblading or those with sensitive skin. The method uses either a manual hand tool or an electric rotary tool, which you will both learn in this training course.
The ombré brows can be either added on top of microshading or done as a style on its own. It creates a gradient effect on the brows from light to dark suitable for fashion-forward individuals.
How much can I earn Doing Microshading and Ombré Brows?
Microblading artists charge between $300-$500 for Machine Shading service and can increase their prices by offering an additional shading techniques in one treatment. Because these are considered advanced techniques, students must have prior experience or training in microblading.
Class Overview:
A deposit of $200 is due via Eventbrite at the time of registration to lock your spot, and the balance will be due the first day before start of class.
This will be a small to medium class with a max of (8) students permitted to ensure that everyone is grasping the concept and getting the attention that they deserve. Students will receive a Aparnaz Lash & Brow Certificate of Completion. Certificates will be mailed to any student who is accepted after the cutoff date specified.
Any questions, please do not hesitate to call/text Sam at (443)-499-3969
Included in the Course:
Professional Shading Aluminum Kit Case
Artist Training Manual
(3) Li Pigment Shading Color Pigments
Professional CE Certified Microshading Device Pen
Theory Review
Framing & Brow Mapping
Ethnicities & Skin Types
Student Procedure Simulation
Color Theory (what pigments to choose for different undertones)
Needle Types & Suggested Uses
Practical Application and Preparation
Safety and Sanitization
Client Consultation and Consent Forms
Aftercare Instructions
Student Assisted Live Demonstration by MicroBladers' Master Instructor
Depth and Stroke Practice using Synthetic Skin
Certificate of Completion on Microshading Techniques (Ombré & Powder Brows)
It is Student's responsibility to investigate all licensing, apprenticeship, insurance and other state and local requirements for the practice of permanent cosmetics in the area in which he or she intends to work.
$100 ticket purchase is deposit only and required to lock in your spot. Classrooms are limited to (3) students to ensure a proper training environment. Training, practice materials, and Microshading pigments included. Total class cost $1350. Remaining balance required few days before class starts. Former student discount of $100 will be applied at the time of paying any reminding balance. This is not a microblading fundamentals certification course. Please look over our Eventbrite page for Microblading Fundamental or for additional information on becoming certified in microblading fundamentals.
©2019 AAS LLC. The material provided in this Eventbrite listing is protected by U.S. copyright laws. Reproduction and distribution of the Eventbrite or any materials within it without written permission of the owner is strictly prohibited and may result in legal action.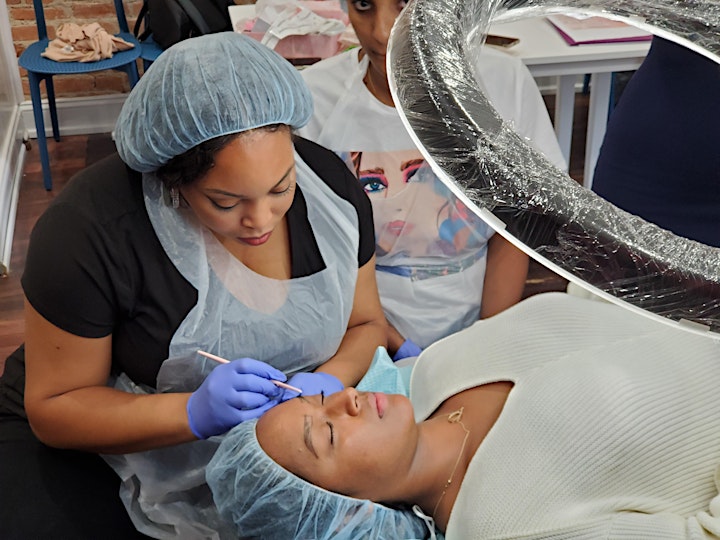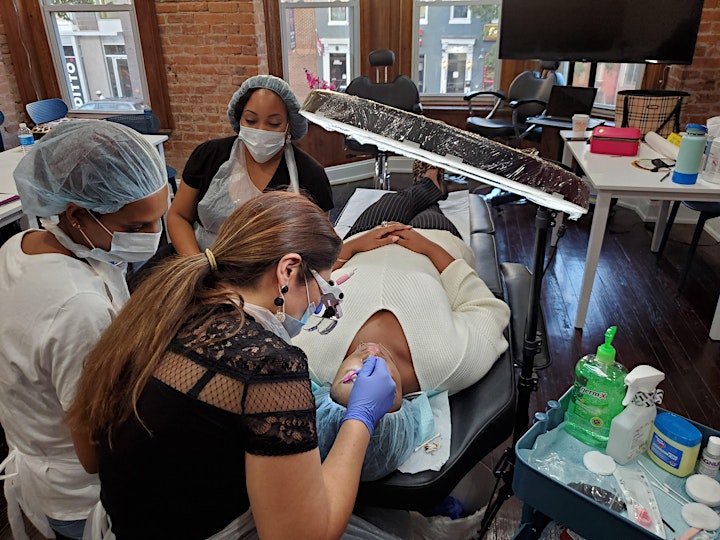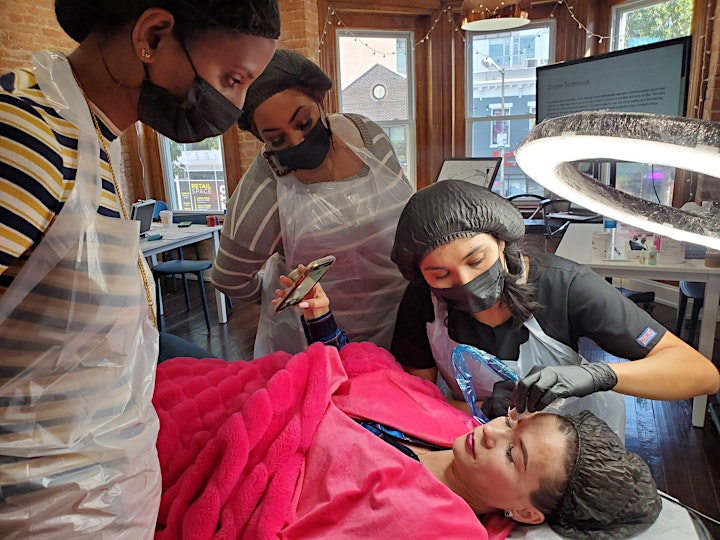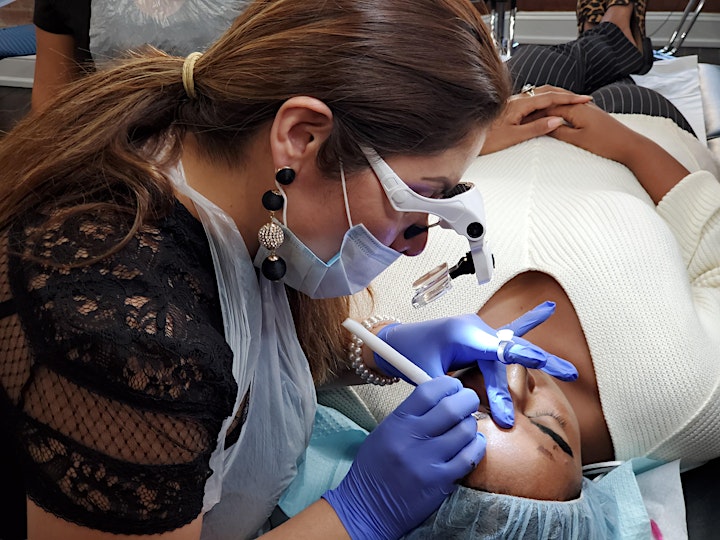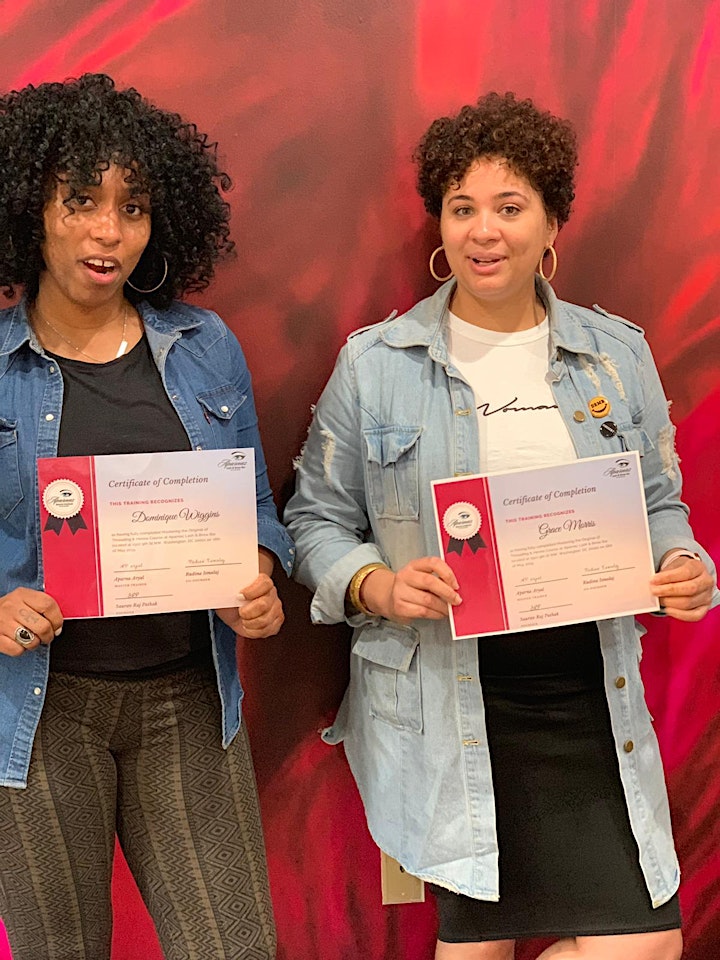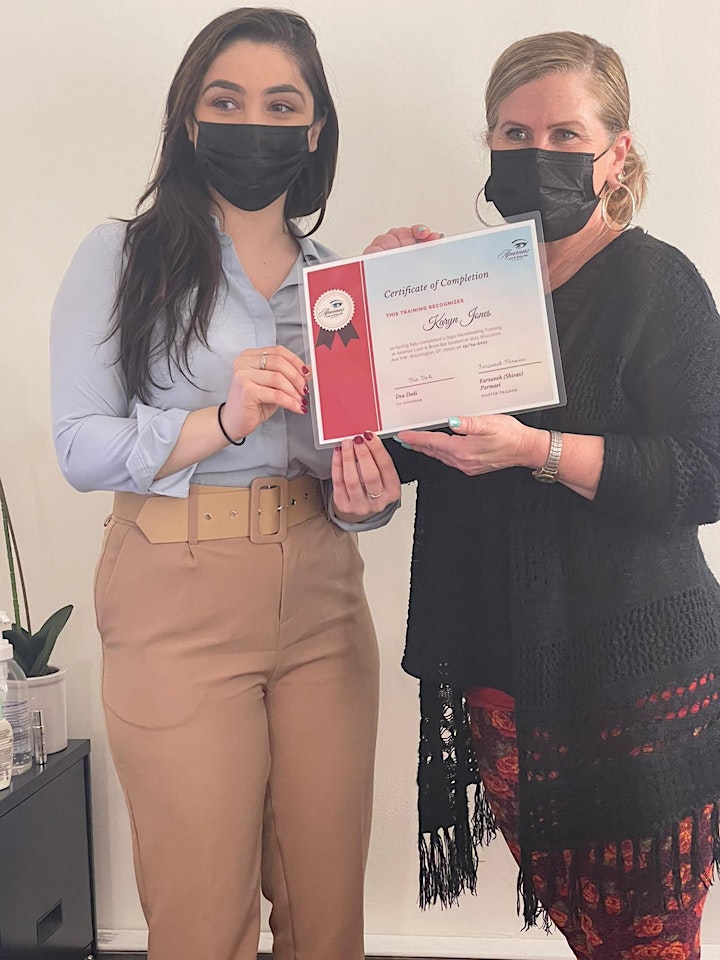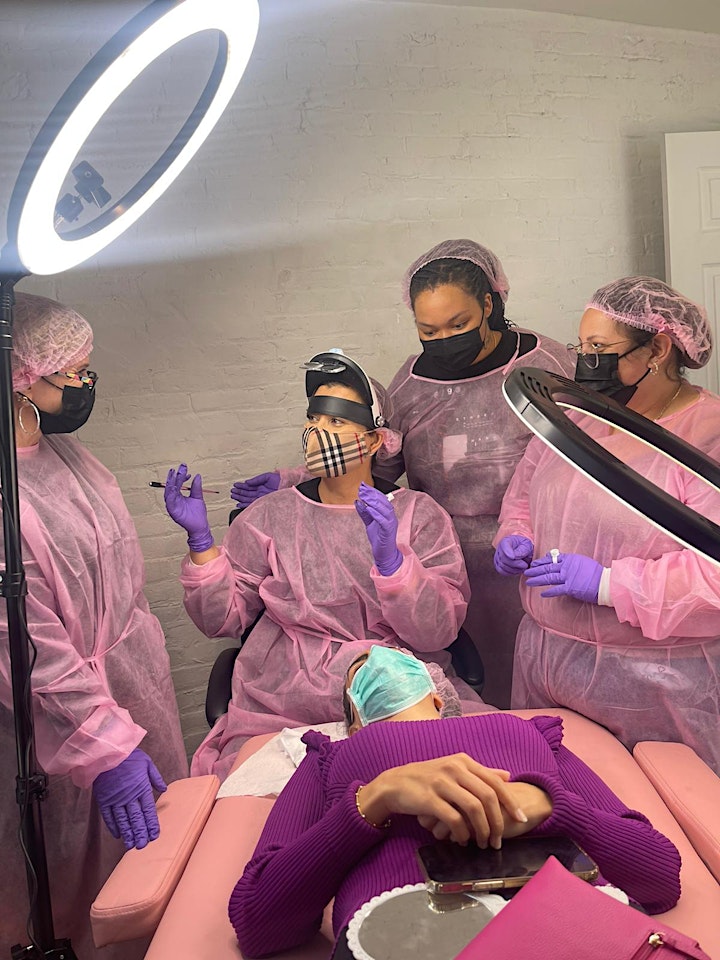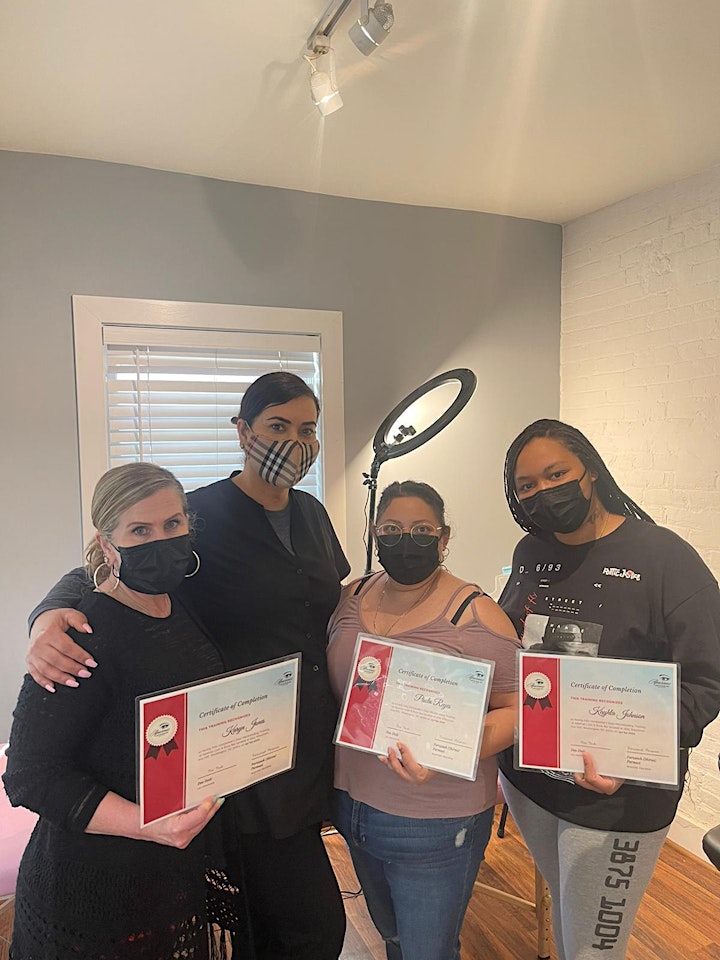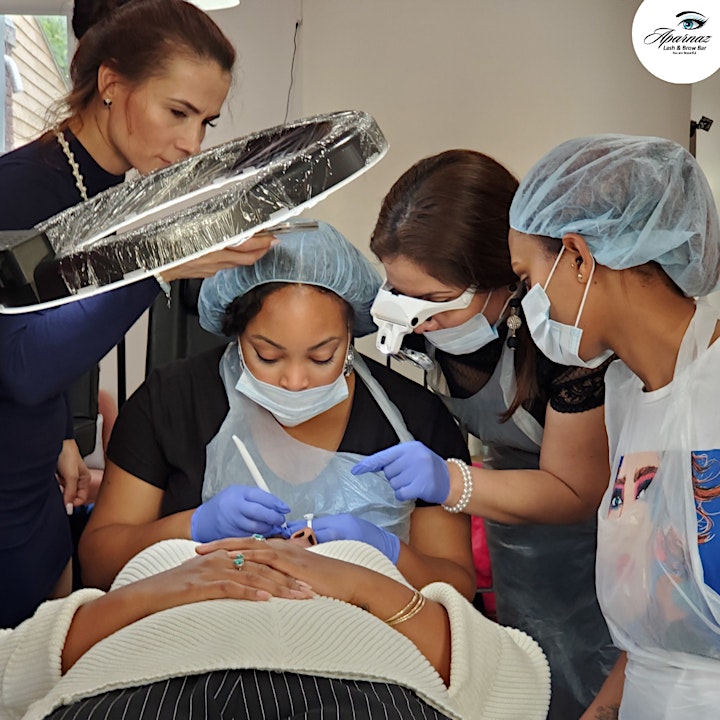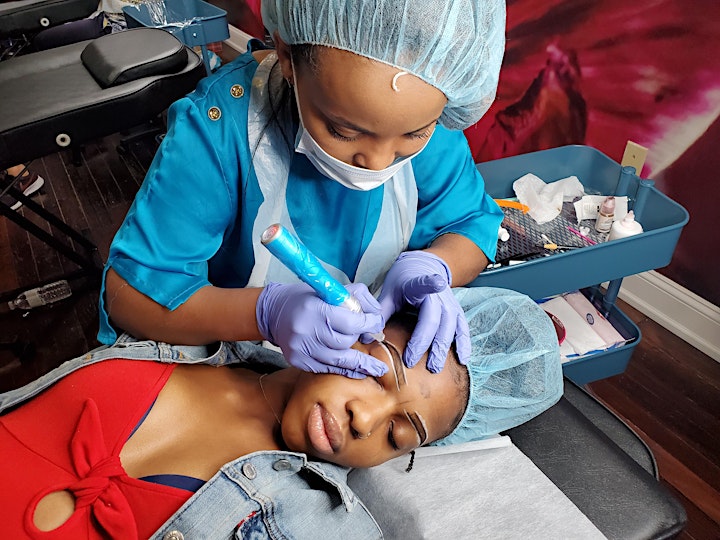 BOOK NOW